Membership Types
Charter – Charter member is reserved for the businesses that have been with the Chamber since the beginning and were instrumental to the establishment of the Chamber.
Regular – Regular members are businesses that are 51% American Indian Owned and operated.
Associate – Associate members are local, reputable, non-native businesses that support the activities of the Menominee Chamber.
Corporate Sponsors
*Call for information on corporate sponsorship.
Menominee Chamber of Commerce Members
*Click on category to expand.
AIR DUCT CLEANING
A&J Air Duct Cleaning Service                              715-526-2462
Robert Gardner Jr, Owner
929 S. River St.
Shawano, WI  54166
Email:  ajairduct@gmail.com
Product or Service: Cleaning of residential and small business air duct systems.  Minority Certified with State of Wisconsin, Insured and Bonded
Membership Type: Regular member since 2009                                    Enrolled Stockbridge Munsee Indian Tribe
AMUSEMENTS
Little Horse Amusements                                      715-851-0778
Debbie Webster, Owner
P.O. Box 102
Keshena, WI  54135
Product or Service: Party Rentals Moon Bounce Ages 1-13, Football Fatties Sumo Suits Ages 13- up
Membership Type:  Chartered Member since 2005                                                Enrolled Menominee Indian Tribe of WI
ARTS & CRAFTS
Boodiful Creations                                                   715-526-6852
Darrell O'Katchicum, Owner
W7319 Maple Ave
Shawano, WI 54166
Product or Service: Real hand crafted Chicken, Duck Turkey, Goose, Emu, Rhea & Ostrich Eggs. Egg Candles, Lights, and Deer Antler bolo ties.
Membership Type: Regular member since 2011                                    Enrolled Menominee Indian Tribe of WI
Designs by Lily – House of Plass                           920-445-1808 (cell)
Lily and Richie Plass, Owners
2542 He-Nis-Ra Lane
Green Bay, WI  54304
Email:  lilypy@coolindian.com
Product or Service:  Embroidery, Sewing, Quilts, Beading, and Specialized gifts.  In business since 2001.
Membership Type:  Regular member since 2012                   Enrolled Oneida Nation and Menominee Indian Tribe of WI
ASSET MANAGEMENT
Keshena Group                                                        312-375-9751
Sean P. Harte, Owner
c/o Menominee Business Center
PO Box 910 Keshena, WI  54135
Email:  seanh@keshenaasset.com
Product or Service: Private Financial Asset Management
Membership Type:  Regular Member since 2009                                   Enrolled  Menominee Indian Tribe of WI
AUTO TOWING & REPAIR
Eagle Auto                                                                 715-799-4924
Alex J. Peters, Sr.
N5626 St. Joseph Church Rd.
Suring, WI  54174
Product or Service: Automobile towing and complete automobile repair
Membership Type:  Regular Member since 2005                                   Enrolled Menominee Indian Tribe of WI
AUTO REPAIR & SALES/CHAINSAW SALES & SERVICE
Gresham Auto & Sales                                            715-787-3408            715-787-4280
Dan & Denise Huntington
251 Main Street
Gresham, WI  54128
Email:  gac@greshamauto.net
Product or Service:  Auto Repair & Sales.  Chainsaw sales and Service
Membership Type:  Regular Member 2012
BLACKTOP/SEAL COATING
Tar-iffic Blacktop Seal Coating                 715-212-5558
Frank Delgado Jr., Owner
P.O. Box 658
Shawano, WI 54166
E-mail: yttiger69@yahoo.com
Product or Services: Seal coating, Blacktops, and Driveways.
Membership Type: Associate Member Since 2011
BOOKS
L. Leander Books
Ralph and Linda Baumann, Owners
404 Brotherhood Lane
Tigerton, WI  54486
E-mail: sewfiddle and lleander11@yahoo.com
Website: www.lleander.com
Product or Services: Internet Sales, Book Writing and Publishing
Membership Type: Regular Member since 2013                    Enrolled Member of Chippewa Tribe
CANNABIS
Cannabis CBD Oil Payment Systems
P.O. Box 160
Keshena, WI  54135
Website: http://www.cannabispaymentservices.com
Product or Services: CBD Oil Merchants, Cannabis Payment Processing Services

CASINOS
Menominee Casino Resort                                     715-799-3600
P.O. Box 760
Keshena, WI  54135
Email: http://www.menomineecasinoresort.com
Membership Type: Corporate Sponsor since 2005                                  Menominee Indian Tribe of Wisconsin
North Star Mohican Casino Resort                                   715-787-3110
Stockbridge-Munsee band of Mohicans
W12180 County Road A
Bowler, WI  54416
Email: http://www.mohicannorthstar.com
Membership Type: Corporate Sponsor since 2005                   Stockbridge Munsee Tribe of Wisconsin
CATHOLIC CHURCH
St. Michael Church                                                  715-799-3811
PO Box 610
N816 St. Hwy 47/55 Keshena WI  54135
Email:  saintmichaels@frontiernet.net
Product or Service: Catholic Church
Membership Type: Non-Profit since 2012
CLEANING – RESIDENTIAL/BUSINESS
JC'S CLEAN-N-ONE LLC                                      715-853-1990 or 715/799/5720 – Fax: 717-799-5721
Judith Newton, Owner
PO Box 208
Keshena, WI  54135
Email:  jcsclean_n_one@hotmail.com
Product or Service: Residential & Business cleaning
Membership Type: Regular member since 2009                    Enrolled Menominee Indian Tribe of WI
CONSULTANT – BUSINESS
Bowman Performance Consulting, LLC.              715-526-9240  FAX: (715) 526-6028
Nicole Bowman, Owner
271 River Pine Dr.
Shawano, WI 54166
Website: www.bpcwi.com
Email:  nicky@bpcwi.com
Product or Service: Certified national research, evaluation and technical assistance firm specializing in working with Native American populations
Membership Type: Regular Member since 2005                    Enrolled Stockbridge Munsee Indian Tribe of
Fletcher Consulting                                                 715-584-6773
Terra L. Fletcher, Owner
518 S. Union St.
Shawano, WI  54166
Email:  terra@fletcherconsulting.com
Website:  FletcherConsulting.com
Established: 2007
Product or Service:  Marketing Consultant, websites, business writing, training, social media marketing
Membership Type:  Associate Member since 2012
CONTRACTORS
AP Contractors LLC                                                 414-425-3533
Mark V & Rita M Thomas
5425 S. 98 St.
Hales Corners, WI  53130
Email:  thomasrita1@att.net
Product or Service:  Construction Contractors – Diversified Painters & Temporary Traffic Control Equipment
Membership Type:  Regular Members 2012           Enrolled Little River Band Ottawa Indian
Arrowhead Builders Inc.                                         715-853-9372
Jeff Miller Sr., Owner
W13811 County Hwy A
Bowler, WI  54416
Product or Service:  General Contracting, Log construction
Membership Type:  Regular Member 2005                             Enrolled Stockbridge Munsee Indian Tribe of WI
Global Refractory Installers & Suppliers Inc.    715-787-4495 or 715-787-3866
Lynn Piwonski, Owner
P.O. Box 12025
Green Bay, WI  541307
Website:  www.globalrefractory.com
E-mail: lynn.piwonski@globalrefractory.com
Product or Service: Heat Recovery, Pollution Control, Aluminum Furnace Design, Build and Reline, RTO Rebuilds and High Temperature Insulation.  (MBE-Minority Owned Business, WBE-Women-Owned Business)
Membership Type:  Regular Member since 2011                   Enrolled member of the Little River Band of Ottawa Indians
Hard Rock Sawing & Drilling Specialist Co.        715-799-3823
Mary & Larry Dvoratchek, Owners
P.O. Box 718
Keshena, WI  54135
www.hardrocksawanddrill.com
Email:  hardrock@genvaonline.com
Product or Service: Concrete, Asphalt, Masonry, Core drilling ½" to 60" diameter, slab, gas, wall electric, and wire sawing, interior and exterior propane sawing, selective demolition, radio dispatch vehicles
Membership Type:  Charter Member 2005                             Enrolled member of the  Menominee Indian Tribe of WI
Home Care                                                                715-799-3678
Rebecca & Frank Alegria, Owners
PO Box 355
Keshena, WI  54135
Product or Service:  Carpentry, Building & Remodeling.  Homes, garages, decks, roofs, siding, doors, floors and windows.
Membership Type:  Regular Member 2008                                Enrolled Menominee Indian Tribe of WI
John's Upholstery Shop                                         414-327-4620/ fax: 414-327-4628
John L. Stahl, Owner
2109 S. 55 St.
West Allis, WI  53219
Email: johnsupholstery@sbcglobal.net
johnsupholsteryshop.com
Product or Service:  Upholstery and remodeling of restaurants – booth manufacturer/counter tops, bars – In business since 1969
Membership Type:  Regular Member since 2013                      Enrolled member of Menominee Indian Tribe of WI
KHMI Mechanical Contractors, L.L.C.                  920-327-4249
Phillip King, Owner
1450 Velp Avenue
P.O. Box 12738
Green Bay, WI  54307
Email: philking@k-hmi.com
Product or Service: Heating, Ventilation, Air Conditioning, Insulation, and Plumbing.  (24 Hour Service)
Regular Member since 2011                                                   Enrolled Oneida Indian Tribe of WI
L.J. Sperberg Construction, Inc.                           715-524-4263
Larry Sperberg, Owner
W7915 County Rd MMM
Shawano, WI  54166
Email: sperbergconstruction@yayoo.com
Product or Service: Excavation, sewer/water, trucking, sand, gravel, established in 1970
Associate Member since 2012
CONVENIENCE STORE
Gresham Town Mart                                                715-787-3409
Anne, Joel & Dan Boucher, Owners
PO Box 19
1129 Main St. Gresham, WI  54128
Product or Service: Retail sales of gas, groceries & deli, open 7 days a week
Membership Type:  Associate Member since 2006
Martin's Hill Stop L.L.C.                                           715-799-5670
Bill Martin, Owner
P.O. Box 545
N929 State Hwy 47/55
Keshena, WI 54135
Email: martinshillstop@frontiernet.net
Product or Service: Retail sales of gas and groceries open 5:00 a.m.-12:00 a.m. 7 days a week.
Membership Type: Associate Member since 2013
CREDIT REPAIR SERVICES
Global Payment Solutons
Bob Cornfeld, President
Box 1167
Gresham, WI 54128
Product of Service: Credit Restoration, Merchant Account Services, Credit Repair Company
Website: www.creditrepairmerchantaccount.com
EDUCATIONAL INSTITUTIONS
University of Wisconsin Extension                                   715-799-6226 ext. 6039
Menominee County /Nation
Karen Vermillian, Community Development and Youth Resource Educator
PO Box 1179 – N172 Hwy 47/55, College of Menominee Nation – Culture Building
Keshena, WI  54135-1179
Email:  Karen.vermillion@ces.uwex.edu
Product or Service:  Educational; assisting community with their expressed needs and interests
Membership Type:  Associate  Member since 2013
ELECTRICAL CONTRACTOR
Current Electrical Services                                    920-393-1015
Timothy Skenandore & Brad Grunwald
683 Borvan Ave, Suite A
Green Bay, WI  54304
Email:  tim@electricexperts.net
Product or Service:  Residential, Commercial Industrial electrical contractor
Membership Type:  Regular Member since 2012                   Enrolled Wisconsin Oneida Indian Tribe
FINANCIAL SERVICES
CoVantage Credit Union                                        715-524-8200
Ryan Alexander, Branch Manager
P.O. Box 394
911 East Green Bay St. Shawano, WI 54166
E-mail: ralexand@covantagecu.org
Product or Service: Banking and related services
Membership Type:  Associate Member since 2010
Heartland Business Bank                                       920-983-5005
Craig Aderhold, Market President
P. O. Box 5307, De Pere, WI  54115
E-mail:  carderhold@thehbb.com
Product or Service: Commercial Banking
Membership Type: Associate Member since 2011
NiiJii Capital Partners, Inc                                     715-799-4806            or 920-915-1531
Pamela Boivin, Executive Director
P.O. Box 790
N559 Library Rd.
Keshena, WI 54135    Fax: 715-799-5721
Email:pboivin@niicap.org
Product or Service:  Financial products (loans) and technical assistance.
Membership Type:  Associate Member since 2010
Premier Community Bank                                       715-524-8100
Dawn Kelley, Branch Manager
1273 S. Main St., Shawano, WI 54166
E-mail: dkelley@premiercommunity.com
Product or Service: Banking and related services.
Membership Type: Associate Member since 2010
FLOORING CONTRACTORS
Titletown Flooring L.L.C.                                        920-347-2882
K.J. Schreiber, Owner
3350-G Commodity Lane – Ashwaubenon, WI  54304
NEW – Now have 2nd store located inside Senzigs Furniture, Shawano, WI
E-mail:  titletownflooring@tds.net
Product or Service:  Floor Covering and Installation plus Window Treatments
Membership type: Regular Member since 2010             Enrolled: Brothertown Indian Nation of WI
Floors by Design                                                      920-434-9904 (cell) 920-621-3347
Owner:  Ricky Lemmon
Contact:  Jon Blank
2780 E Deerfield Ave
Suamico, WI 54173
E-mail:  Kayla@floorsbydesignllc.com
Website: http://www floorsbydesignllc.com
Product or Service: Retail flooring
Membership type: Associate Member since 2011
Five Nations Flooring                                              920-246-7632 (f) 920-434-9820
Michael Bacon, President
2780 E Deerfield Ave
Suamico, WI 54173
E-mail:  fivenationsflooring@gmail.com
Product or Service: Flooring Install
Membership type: Associate Member since 2011
FUNERAL HOME
Schroeder-Mickelson Funeral Services, Inc.      715-526-3135
Russ Schroeder and Rob Mickelson
336 S. Sawyer Street
P.O. Box 36
Shawano, WI 54166
Product or Service: Funeral and Memorial Services
Membership Type: Associate Member since 2011
Swedberg Funeral Home, Inc                    715-526-2631
Lon & Ellen Swedberg, Owners
518 W. 5th Street
Shawano, WI  54166
Product or Service: Funeral & Memorial Services
Membership Type:  Associate Member since 2006
GAS COMPANY
Mohican LP Gas Company                                      715-793-4832
Stockbridge –Munsee Community
PO Box 70
W13817 Cty Hwy A
Bowler WI  54416
Product or Service:  Propane
Membership Type:  Regular Member since 2009
GOLF
Pine Hills Golf Course                                              715-787-3778
c/o Stockbridge-Munsee Indian Tribe
N9499 Pine Hills Drive, Gresham, WI  54128
Email:  Lloyd.young@mohican.com
Product or Service: Beautiful 18-hole Golf Course with bar and supper club featuring Friday , Saturday buffets and Sunday brunch
Membership Type:  Regular Member since 2005        Stockbridge Munsee Indian Tribe of W
HVAC AND ELECTRICAL CONTRACTOR
Northern Heating & Electric LLC                                      715-526-9319
Pete Knope & Stuart Knope
3535 E. Richmond St.
Shawano WI  54166
Email:  northernheating@frontiernet.net
Product or Service: HVAC Installation and Service
Year business Established: 1989
Membership Type:  Associate Member since 2012
HOTELS
Comfort Inn and Suites                                           715-524-9090
ECWLH Hotel Group, L.L.C., owner
Stacey Habeck, Contact
W7393 Riverbend Rd
Shawano, WI  54166
Email: shabeck@whgco.com
Product or Service:  Hotel Lodging
Membership Type:  Associate Member since 2011
Konkapot Lodge                                                      715-787-4747
Toni Tourtillott
W12635 County Road A, Bowler, WI  54416
Email:  konkapot@frontiernet.net
Product or Service:  Hotel
Membership Type:  Regular Member since 2006
Stockbridge Munsee Indian Tribe
Menominee Hotel                                                     715-799-3600
Mae Katchenago, Manager
P.O. Box 760
Keshena,  WI  54135
Product or Service:  Hotel
Membership Type:  Menominee Casino is a Corporate Sponsor            Menominee Indian Tribe of WI
INSURANCE
Trilby Beauprey – McIntosh                                    715-280-0003 or Toll free: 800-421-5265
942 S. Main Street
Shawano, WI  54166
Email:  trilbymcintosh@yahoo.com
Product or Service:  Independent Insurance Agent, Life and Medicare, Eligible Health Plans and Insurance.
Membership Type:  Charter Member since 2006                                     Enrolled Menominee Indian Tribe of WI
Farmers Insurance                                      715-524-5556 or 715-853-8779
Bobbi Jo Ladwig
116 S. Main St
Shawano, WI 54166
Email: bherrmann@farmersagent.com
Product of Service: Auto, Property, Home, Life, Business and Workers Compensation
Membership Type: Associate Member since 2011
JEWELRY
Deja vu Jewelry, LLC                                       715-851-0471
Stephanie Erdman, Owner
305 Bartlett St.
Shawano, WI  54166
Email: stepherdmann@yahoo.com
Product or Service: Custome-made Jewelry
Membership Type: Associate Member since 2013
LUMBER PRODUCTS AND SERVICES
Menominee Tribal Enterprises (M.T.E)                 715-756-2311
Norman Shawanokasic, Company President
P.O. Box 10
Neopit, WI 54150
Website : www.mtewood.com
Product or Service: Forest Products, Lumber, Cabinets, Caskets, molding and furniture.
Membership Type: Regular Member since 2011                    Menominee Indian Tribe of Wisconsin
MARKETING
FHTM                                                                          920-841-6215
Regional Managers, Kimberly and Dennis Rasmussen
N2001 Anklam Rd.
Weyauwega, WI 54983
Email: kimberlyrasmussen1229@yahoo.com
ID number: 9049416
Product or Service: Wireless shop, Internet, Satellite, T.V. and Home Security.
Membership Type: Associate Member since 2011
Fletcher Consulting                                                 715-584-6773
Terra L. Fletcher, Owner
518 S. Union St.
Shawano, WI  54166
Email:  terra@fletcherconsulting.com
Website:  FletcherConsulting.com
Established: 2007
Product or Service:  Marketing Consultant, websites, business writing, training, social media marketing
Membership Type:  Associate Member since 2012
MUSEUM
Menominee Cultural Museum                                715-799-5258
MENOMINEE INDIAN TRIBE OF WI
Director:  David Grignon
PO Box 910
Keshena, WI  54135
Email:  dgrignon@mitw.org
Product or Service: Historical Cultural & Logging Museum
Membership Type:  Regular since 2008                                  Menominee Indian Tribe of WI
NON-PROFITS
Shooting Star Association Inc.                  715-853-4540
Brett Hoffman, registered agent
W9059 County A
Shawano, WI  54166
Product or Service: Charitable non-profit organization, youth and women shooting programs
Membership Type:  Regular since 2011                                  Member of Menominee Indian Tribe of WI
PAINTING
Go-Green Painting LLC
Allen R Danforth, Owner
1440 Acorn Dr.
Green Bay, WI  54304
Email: gogreenpainting@new.rr.com
Product or service: Painting, interior/exterior and residential/commercial
Membership Type: Regular Member since 2013                    Enrolled member of Oneida
Steve Wilber Painting
Steven J. Wilber, Owner
W549 Otradovic Loop
Suring, WI  54174
Email: stevewilberpainting@gmail.com
Product or Service: Residential and commercial painting, interior and exterior.
Membership Type: Regular Member since 2013                    Enrolled member of Menominee Indian Tribe of WI
PHOTOGRAPHY AND DESIGN STUDIO
AmandaMae Photography and Design                 920-268-7914
Amanda Rasmussen, owner
N201 Anklam Rd.
Weyauwega, WI 54983
Email: amansamaephoto@ymail.com
Product or service: Photography- Portraits and Landscaping.
Website: amandamaephoto.blogspot.com
Membership Type: Associate Member since 2011
JPS Photography                                                     715-201-0072
John and Linda Kaquatosh, Owners
516 E. Randall St.
Shawano, WI 54166
Email: arwinblue@yahoo.com
Website:  http// www.jonnysportraitstudio.com
Type of Business: Photography- variety of photography, weddings, senior portraits, children family and other special occasions.
Membership Type: Regular Member since 2011                    Enrolled Member of the Menominee Indian Tribe of WI
PLUMBING and SEPTIC SERVICES
J&B Septic Service LLC                              715-799-4330
Jeff Dixon Sr. and Bill Tyler
N1155 Grey Eagle Tr
Keshena, WI  54135
Email: valdixon32@gmail.com
Type of Business: Septic pumping & inspections established in 2013
Membership Type: Regular Member since 2014                         Enrolled Member of the Menominee Indian Tribe of WI
Little House Septic                                      715-787-4464
Darold Raash, Owner
N6972 Herman St.
Gresham, WI 54128
Fax: 715-787-4463
Product or Service:  Jetting and thawing, septic pumping, winter steaming, inspection & evaluations, holding tanks, video camera inspections and drain cleaning.
Membership Type:  Associate Member since 2010
PRESSURE CLEANING EQUIPMENT, SERVICE & SUPPLIES
Green Bay Pressure Systems, LLC                       920-468-7123
Brian Zablocki
PO Box 263
1827 Plane Park Dr.
De Pere, WI  54115
Email:  Brian@gbpressuresystems.com
Product or Service:  Pressure washers, chemicals; janitorial                   Established in 2001
Membership Type:  Regular since 2012                  Enrolled member of the Wisconsin Oneida Indian Tribe
RESTAURANTS
Forest Island Restaurant                           715-799-3600
PO Box 760
Keshena, WI  54135
Product or Service: American Food
Membership Type:  Regular Member since 2011                                   Menominee Indian Tribe of Wisconsin
SUPPLIES (Office, School, Cleaning) & Promotional
Bird Industries, Inc.                                           701-751-3094
Laura Bird
400 E. Broadway Ave., Ste. 306
Bismark, ND 58501
Email:
Product or Service:  Established in 2011, Corporation selling office, school, and janitorial supplies
Membership Type:  Regular Member since 2014                   Enrolled Three Affiliated Tribes
N.E.W. Promotions & Apparel LLC                        715-752-3313                        Toll Free:  1-800-742-2306
Susan Sorenson
PO Box 249
E8699 Silver Creek Road, Bear Creek, WI  54922
Website:  http://www.newpromosales.com
Email:  Susan@newpromosales.com
Product or Service:  Printing and promotional products, i.e. mugs, pens, stationary, business cards and so much more
Membership Type:  Associate Member since 2006
TAVERNS
Warbonnet Bar & Grill                                 715-799-4413
Karen "Kit" Dillenberg, Owner
PO Box 772, 926 Hwy 47-55
Keshena, WI  54135-9560
Email:  warbonnet@live.com
Product or Service:  Bar and Grill
Membership Type:  Regular  Member since 2012                                  Enrolled Member of Menominee Indian Tribe of WI
TAX PREPARATION
T.C. Moutvic                                      715-799-3154
Thomas C. Moutvic, Enrolled Agent
N 1623 Rainbow Rd.
Keshena, WI  54135-9560
Email:  tmoutvic@fcharter.net
Product or Service:  Tax preparation & representation, state & electronic filing,  35 years  IRS experience
Membership Type:  Associate Member since 2005
Wegner & Associates, L.L.C.                     715-526-3831
Paula Wegner, Owner
103 Alpine Court
Shawano, WI 54166
Email: paulaw@wra-cpa.com
Product or Service:  Income Tax Preparation, Payroll & accounting Services, Small Business Services.
Membership Type:  Associate Member since 2010
THERAPIST
Life Designs Therapeutic Massage and Bodywork LLC                       920-422-4101
James S. Besaw, Owner
2463 N. Lynndale Dr.
Appleton, WI  54914
Email: lifedesignsforyou@gmail.com
Product or Service:  Health care, therapeutic massage and bodyworks, Lic# 11524-146
Membership Type:  Associate Member since 2013
TITLE COMPANIES
Bay Title & Abstract Inc.                                        715-526-6100
Jack May, Owner
Managers:   Ms. Jami Dobratz and Mr. Scott Glysch
219 S. Main Street
PO Box 414
Shawano, WI  54166  Fax:  (715) 526-6172
Email:  cdshawanobaytitle.com
Product or Service:  Title Insurance / Closings, established 1974 & 1994 in Shawano
Membership Type:  Associate Member since 2011
TRAVEL SERVICES
Travel Agency Merchant
Box 7000
Keshena, WI 54143
Product or Service:  Tree Agency Business Merchant Services 20 years in business
Website: www.travelbusinessmerchantaccount.com
TREE SERVICE
Arrowhead Tree Service                                         715-444-1209
Aptickasic Hawpetoss,Owner
PO Box 303
Keshena WI 54135
Product or Service:  Tree Service           20 years in business
Membership Type:  Regular Member since 2012                   Enrolled Member of Menominee Indian Tribe of WI
www.arrowheadtreeservice.net
TRUCKING & EXCAVATING
Too Tall Trucking                                         (w) 715-799-4092 (C) 715-853-2826
Henry and Francis Kitson
W709 Twin Oaks
Keshena, WI  54135-9560
Email:  tootall53@hotmail.com
Product or Service: Quad Axle Dump Truck Hauling & Excavating. DBE & MBE Certified.
Membership Type: Regular Membership Since 2009              Enrolled Member of Menominee Tribe of WI
VENDING
Tom's Coin & Games                                               715-276-3015
Thomas E. Wurzer
PO Box 365
Lakewood, WI  54138
Product or Service:  Video Games, Vending Machines, Video and Arcade games, food and snack vending machines
Membership Type:  Associate Member since 2009
VETERANS ORGANIZATION
Veterans of the Menominee Nation                     715-799-3729 and 715-851-2127
Andy Boivin, Commander
PO Box 1054
Keshena, WI  54135
Fax: 715-799-4957
Product or Service:  Veterans organization
Membership Type:  Regular Member since 2006                   Menominee Indian Tribe of WI
YOUTH ORGANIZATIONS & CENTERS
Woodland Boys & Girls Club                                              715-756-2439
PO Box 261
Neopit, WI  54150
Product or Service:  Non-Profit, Youth Services and Youth development
Membership Type:  Regular Member since 2011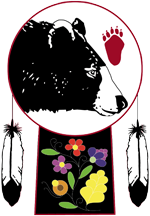 Menominee Area Chamber of Commerce
Physical Address:  N559 Library Road Keshena, WI  54135
Mailing Address:  P.O. Box 543, Keshena, WI  54135
Phone:  715-799-6000
Fax:  715-799-5721
Email:  menomineechamber@frontiernet.net